Dr. Boucher's team
at your service
Our mission
For several years, the clinic has focused its practice on performing no-scalpel vasectomy. Our mission: to make vasectomy accessible to everyone. Vasectomy is an effective alternative to female contraception and condom use.
A dedicated team
Our team is made up of Dr. Pierre Jr. Boucher, who has been practicing medicine for nearly 30 years, and experienced nurses. We make sure to offer you an unparalleled and fast service.
An established clinic
Located on the South Shore of Montreal, the clinic has been established since 1995 and is easily accessible by car.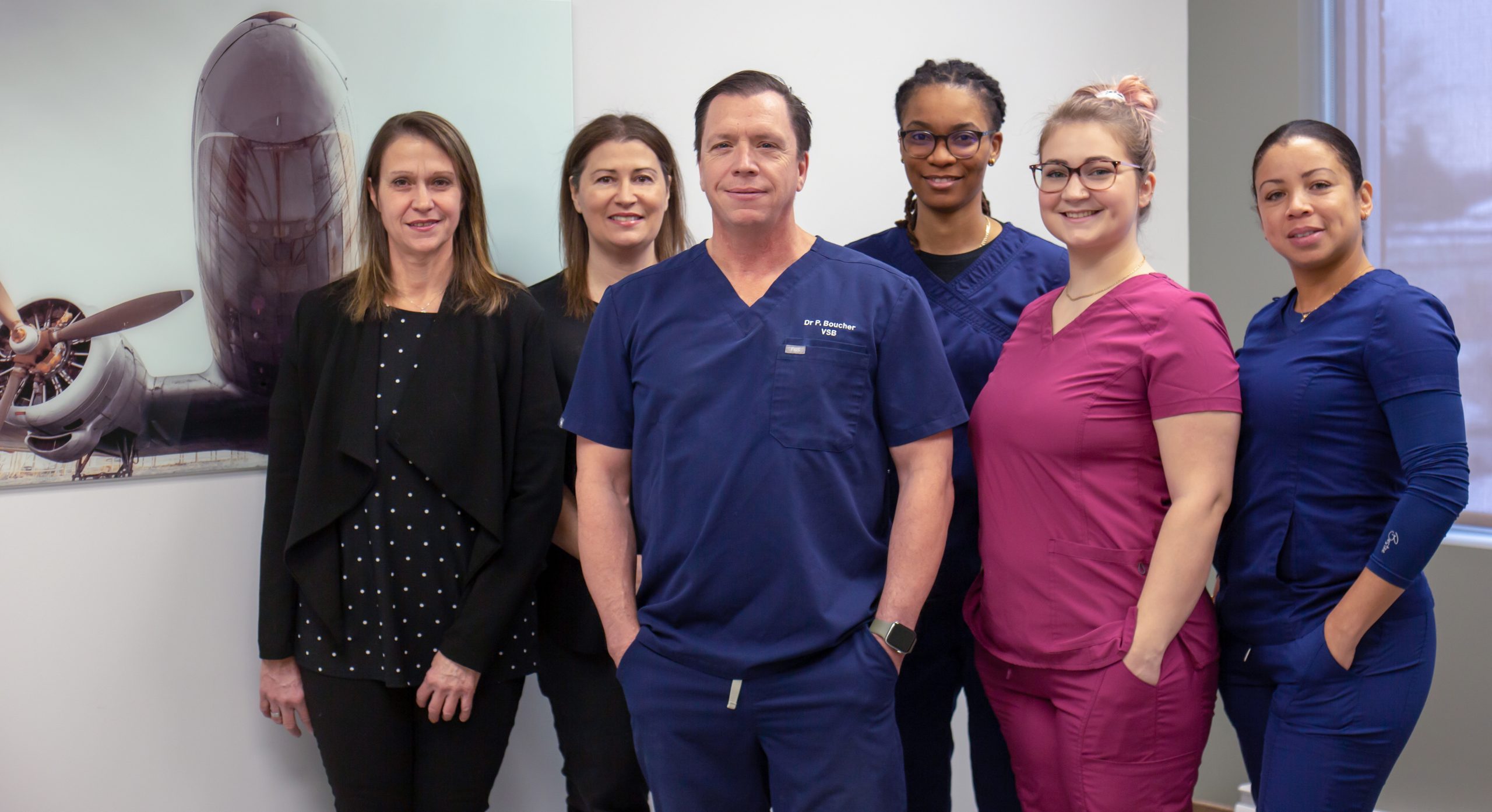 Career
Graduated from doctoral studies at the University of Montreal, Dr. Boucher completed his training in family medicine at Mc Gill University. His medical career began in the Canadian Armed Forces in 1992. Under the auspices of the United Nations, he participated in two missions abroad, in Bosnia (1993) and Rwanda (1994). As soon as he returned, Dr. Boucher joined the team at St. Mary's Hospital Center in Montreal as an associate professor in emergency, family medicine and intensive care. Subsequently, he joined the Pierre Boucher hospital center, the emergency and hospitalization service. At the same time, he inaugurated his family medicine practice in Ste-Julie.
Certification
Here are all the certifications obtained by Dr.Boucher and his team:
LLMCP Right to practice medicine – 1990
CCFP Family Medicine Certification – 1992
CCFP(EM) Certification in Emergency Medicine – 1997
No-scalpel vasectomy training – 1993
Accreditation of Flight Surgeon by the Canadian Army – 1995
Canadian Civil Aviation Certification as MEAC – 2010
Canadian Shipping Certification as MEM – 2019